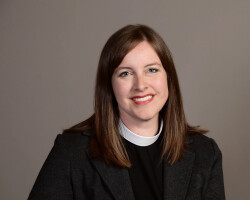 Pastor Meredith Gudger-Raines
Pastor
E-Mail:

Pastor Meredith remembers telling people that she wanted to be a pastor during her sophomore year of high school. For her, when the church is at its best, it's a place where we are all welcomed with the life-changing love of God. In this community, we see each other in the light of Christ. We have what we need to survive life's challenges, to find joy and beauty, and to reach out in love and service. Her passion is being with the local church, walking alongside people of all ages as they grow in their faith and calling.
Meredith received her BA from Whitman College, Walla Walla, WA, in 2002, and her Masters of Divinity from Drew Theological School, Madison, NJ, in 2006. She was ordained an elder in The United Methodist Church in 2010, and served four churches in West Virginia before moving to Ridgefield in 2014. She loves both the Ridgefield church and town, and is living the dream in the Pacific Northwest.
Pastor Meredith lives with her husband Christopher, who is also a United Methodist pastor, serving Orchards UMC, and with her two young children, Anna and Ollie. In her free time, she loves to sew and knit and make lists of things she should be doing around the house.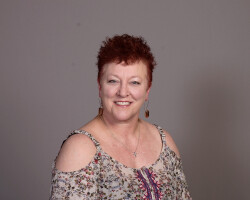 Jennifer Snapp-Hodapp
Music Director
E-Mail:

Jen understands that her musical abilities are a gift from God, and she is passionate about sharing that gift to lift others and strengthen their faith. She directs our growing choir, plays piano and organ when we sing traditional hymns and plays keyboards in our praise band. In addition to her work for Sunday mornings, Jen is honored to play for memorial services and weddings, and is always looking for ways she can serve God through music.
Jen has her doctorate degree in education from the University of Phoenix, and she teaches music at Jemtegaard Middle School in Washougal, WA. When she's not sitting at the piano, she's spending time with her daughter, Abigail, her husband, Phil and her rescue horse, Betty.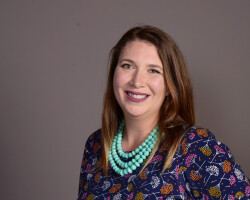 Megan Schelgel
Children's Ministry Director
E-Mail:

Megan loves teaching, loves children and loves God, so she's a natural as our Children's Ministry Director. Megan works with a team of volunteers to lead our Sunday Children's Church, annual Children's events such as the Christmas pageant and summer celebrations, and nursery program.
Megan and her husband Kelly are the parents of a ten year old and four year old twins, so they know the challenges of giving their children a Christian foundation while balancing the needs of a busy family. She doesn't have much spare time, but she still manages to grow an amazing garden and volunteer in her daughter's elementary school.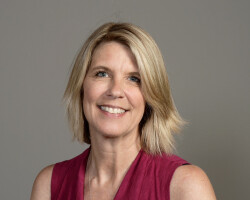 Kay Hauser
Administrative Assistant
E-Mail:

Kay Hauser, our Administrative Assistant, has a heart for people and community. She has the twin gifts of making people feel welcome and knowing how to organize people and ideas to get things done. A longtime Ridgefield resident, Kay makes our church and our community a better place with her inspiring ideas, passion for volunteering, and her determination to get things done.
Kay and her husband Chip are the parents of three kids (24, 22, & 17 yr old). In addition to her love for her family and her community, Kay loves travel and art, and every dog she has ever met.