History
The Ridgefield Methodist Church was organized October 21, 1906, after being on the Pioneer Circuit for several years in the 1880's and 1890's. The charter members were: Mr. Buker, Mrs. Jacobs, Mrs. J. S. Maxon, Laura A. Maxson and Maude E. Maxson. Later Mrs. W. O. Brice, Mrs. S. J. Appel and Mrs. Lowell were added. Ezra Hayes was the first minister.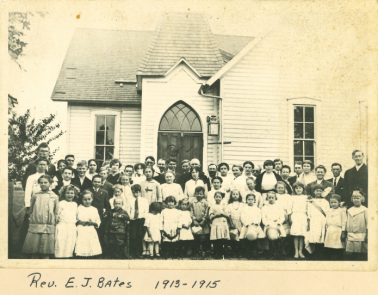 George Buker was head carpenter, W. F. Sachtler and his son, Albert built the chimneys on the church and parsonage in 1908. F. E. Passmore made the pews. The Ladies Adie furnished the materials. Mr. Homer Weber hung the bell in the belfry. The Ladies Aide made quilts and rugs which they sold to raise money for the building fund.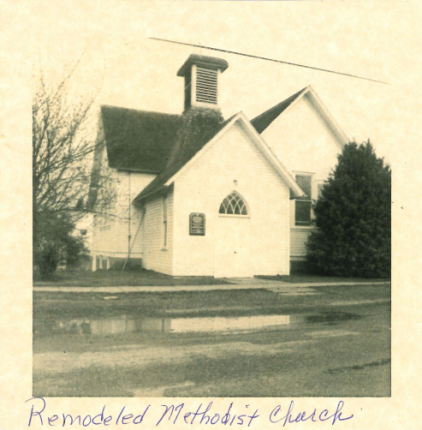 Ridgefield, Sara, Felida, and Bethel were served by one minister in 1944. Bethel Church was removed from the conference sometime between 1950-1960. The Felida church was abandoned and the building sold in 1961. After the Columbus Day storm in 1963, the Sara congregation was transferred to the Ridgefield church since the Sara church had been partially destroyed. The Ridgefield Methodist Church and the Community Presbyterian Church merged on June 22, 1968. The first service in the new building was held on February 15, 1970.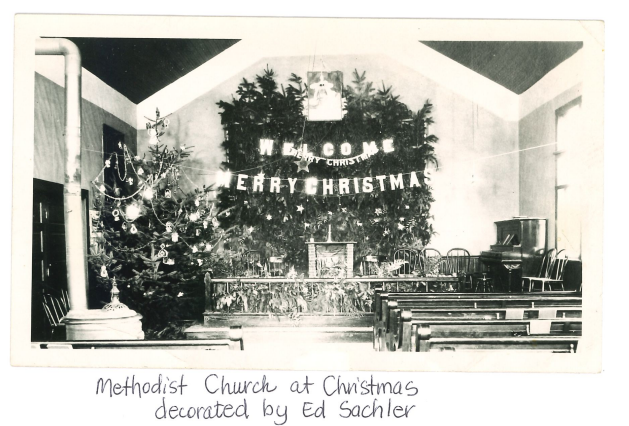 Click Here for a Special Church History Presentation
History